Catherine Steeves, Vice-Provost & Chief Librarian
Catherine Steeves, Vice-Provost & Chief Librarian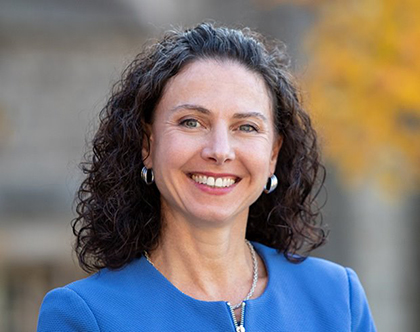 Catherine Steeves was appointed Vice-Provost & Chief Librarian in August 2014, and has since been re-appointed to serve a second five-year term, commencing July 1, 2019.
Catherine is a Western MLIS graduate who returned to campus in August 2014 following her position as Deputy Chief Information Officer and Associate Chief Librarian at the University of Guelph. A past president of the Ontario Library Information Technology Association, she has also served on the boards of the Canadian Association of College and University Libraries and the Ontario Library Association.
Catherine's scholarly interests include organizational change, information technology, leadership, and the evolution of research libraries.