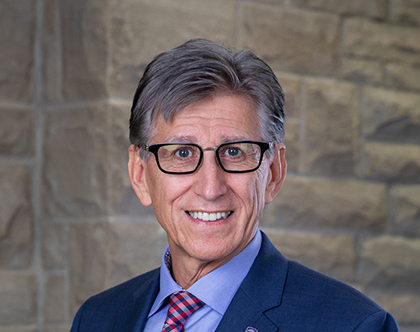 John Doerksen is presently serving as a Vice-Provost (Students), prior to which he has served in various senior academic roles including most recently as Vice-Provost (Academic Programs) since July 2014.
John holds a Bachelor of Music degree from the University of Saskatchewan, a Master of Music from the University of Alberta, and a PhD in Systematic Musicology from Western.  
At the Don Wright Faculty of Music since 1995, John's areas of specialization in music theory include post-tonal music and computer applications in music analysis. He served as Associate Dean (Academic) in the Music Faculty (2001-08) and has served on many Faculty and University committees, including a period as Chair of the Senate Committee on University Planning (2004-06), a member of the Strategic Planning Task Force (2005-06), and a member of the ad hoc Committee to Review the Faculty of Graduate Studies (2007). He also served as Western's Academic Colleague at the Council of Ontario Universities.