Margaret McGlynn, Vice-Provost (Academic Planning, Policy & Faculty)
Margaret McGlynn, Vice-Provost (Academic Planning, Policy & Faculty)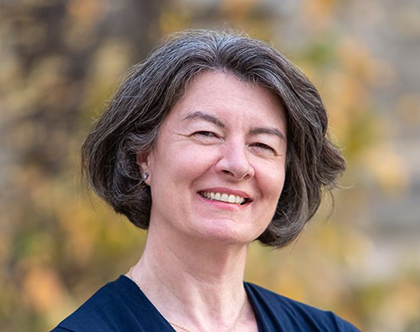 Margaret McGlynn is Western's Vice-Provost (Academic Planning, Policy & Faculty), currently serving a five-year term from March 15, 2021 through June 30, 2025.
Dr. McGlynn is responsible for advising the Provost, and working with the Deans, to consolidate the University's academic planning. She also develops and implements operational policy to support Western's academic planning, she is responsible for the negotiation and implementation of agreements with unionized and non-unionized academic staff and she works with the Faculties in their efforts to attract outstanding faculty to Western.
Margaret is a Professor in the Department of History where her research interests all deal with the relationship between the Church and the law in late medieval and early Tudor England. Prior to her current administrative role, Margaret was on secondment in the School of Graduate & Postdoctoral Studies as Acting Associate Vice-Provost, and before that she has served as Associate Dean, Faculty and Operations, for the Faculty of Social Science since 2017. Since joining Western's Department of History in 2004, Margaret has held several other administrative roles for her Faculty and Department, including Assistant Dean of Graduate and Postdoctoral Affairs (Social Science), Undergraduate Chair (History), and Acting Chair (History).
Learn more about the Academic Planning, Policy and Faculty portfolio, its imbedded offices, and resources for academic and administrative leaders at Western.